Company Profile
Haitou Global was founded in New York in August 2014 as a research driven and technology enabled global asset allocation platform that provides asset management, investment advisory, and investment banking services. Haitou Global manages a Registered Investment Advisor and a Broker-dealer in the U.S., with headquarters in New York and Beijing, and operations in Hong Kong, Singapore.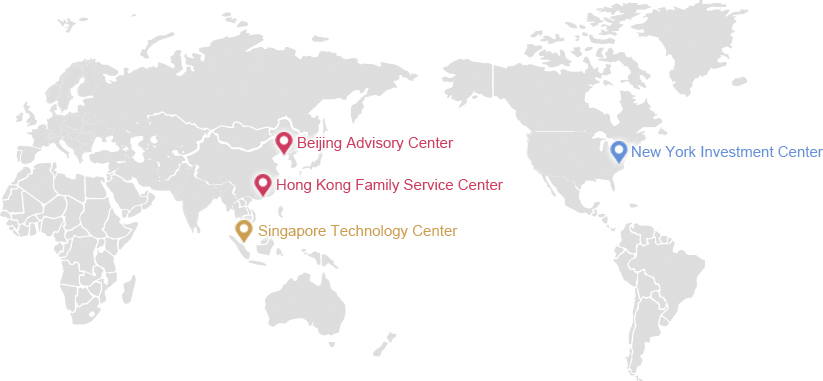 Investment Qualifications
Haitou Global is U.S. Registered Investment Advisor, licensed Broker-Dealer and has Money Services Business licenses, and is regulated by the U.S. Securities and Exchange Commission and the U.S. Financial Industry Regulatory Authority.
Haitou

Investment Management

Registered Investment Advisor
CRD#283555

More Details

Haitou

Securities

Broker-Dealer
CRD#151120

More Details

Haitou

International

Money Service Business
Registration Number:
31000139078921

More Details

Haitou

US Fund LP

Private Funds
Bloomberg Ticker:HAIUSLP US
Management Team
Jerry

CEO




Jerry Wang founded Haitou Global in 2014 and is Chief Executive Officer. Prior to founding Haitou Global, Mr. Wang was an Investment Manager at University of Notre Dame's Investments Office, where he managed a portfolio of over $1 billion global investments. Mr. Wang holds a Bachelor's Degree in Engineering from Tsinghua University, and a Master's Degree in Engineering and Business Administration from University of Notre Dame. Mr. Wang is a CFA and CAIA charter holder.

Chris Baez-Escobar

Director of Compliance




Chris Baez-Escobar is a Director of Transitions. Chris brings over 10 years of experience in the Online Broker-Dealer space. Chris has held key management positions at securities firms such as Chief Compliance Officer, AML Officer, and Head of Trading and Operations. He currently holds the following securities licenses: Series 7, 24, 4, 55, and 53.
Our Partners
RRE Ventures

Founded in New York in 1994 by Jim Robinson, the former chairman of American Express, RRE Ventures has invested in global leading internet fintech companies, including JetBank Pay (acquired by Ping An), online payment company Braintree (acquired by Paypal for US$800 million), OnDeck (the world's first listed P2P (to B) company).

Palm Drive Ventures

Angel fund based in New York that invests in American start-ups and helps them enter the Chinese market. It invested in Ni Wo Dai (Hong Kong's largest P2P platform).

TEEC Angel Fund

Founded by senior entrepreneurs in the Silicon Valley investment industry and the Internet industry from the Tsinghua alumni network, TEEC has deep insights in corporate management, technology incubation, venture capital and capital management.

InnoSpring

InnoSpring is the first Silicon Valley incubator focusing on Chinese and American technology. Its business covers entrepreneur incubation, early investment, accelerator programs and coworking spaces, etc. It has incubated 150+ startups in China and the US.
2014-2020 All Rights Reserved © Haitou Global (Cayman) Inc.