Private Note
Haitou advisors recommend structured private placement bonds backed by collateral and guarantee, providing stable, high-yield, and liquid fixed-income investment solutions.
Global Private Credit

Invests in emerging markets such as Asia, Africa and LATAM

More
Easy Process
Haitou Advisor provides a fast, user-friendly and secure backed platform that allows remote transactions.
Registration

Verification

Deposit

Subscription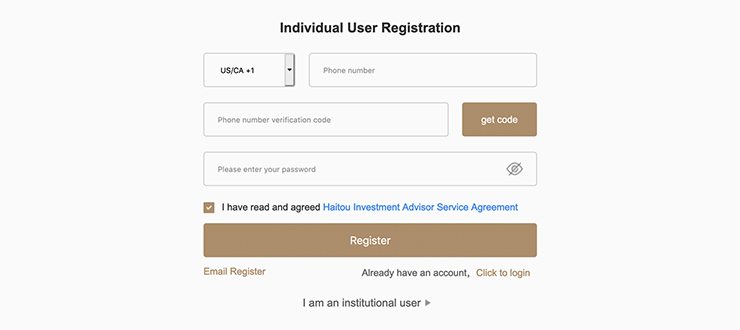 User Registration
Sign up our online platform with email address or mobile phone number.
2014-2020 All Rights Reserved © Haitou Global (Cayman) Inc.